Bingo Plus Live Streaming portal
Please press the Live Stream button

to watch or register.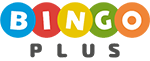 Register/Login ways:
Phone number with OTP
Facebook account authorization
Google account authorization

The only legit online Bingo!


Bingo plus Live today and how to play 90 Ball Bingo
One of the most played bingo variants in the UK is 90 Ball Bingo. It differs from 75-ball bingo in layout patterns and has rapidly emerged as the game's most popular variant worldwide.
To participate in a 90-ball bingo game, you must buy numbered bingo tickets from a bingo representative (in an actual bingo hall) or the online host (in an online game).
In a typical 90-ball bingo game, the numbers 1 through 90 are used. A bingo caller will call each number one at a time in a live room until the winning cards are revealed. The same holds for internet games, although computer software will choose the balls. Each number will only be yelled out once throughout a game.
Usually, how much each ticket costs and the number of players participating influence how much you can win. The prize money will increase in proportion to the ticket cost and the number of participants. Many venues and online providers will have guarantees linked to certain games, ensuring that the winners will get a set minimum amount of prize money regardless of the number of players in the game.
The most distinctive feature of 90-ball bingo is the possibility of up to three different winners in any given round. A full-house bingo, a one-line bingo, and two-line bingo are all ways to win. The breakdown of each winning version is as follows:
One Line Bingo - Cover each row of numbers on the ticket in full.
Two Line Bingo - Cover all the numbers in two of the three rows on any ticket.
Full House - Any ticket should have all the numbers in all three rows covered.
When you have a winning bingo combination when playing in a live bingo hall, you must shout "BINGO" to let the staff know.
The round concludes when all three winning combinations have been revealed, at which point you can throw away your used ticket strip and get ready to begin the following round with a brand-new strip. This will be done for you in an online game.
Bingo plus Live
Bingo Plus Live Luna
Bingo Plus Live Lily
Layla
Lillian
Bingo Plus Live, Pan-Philippine Hwy, Panabo, 8105 Davao del Norte, Philippines.